Natasha
4 Year Old Teacher and Centre Director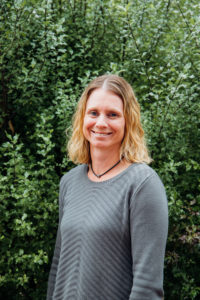 Hello, my name is Natasha. I am the Centre Director and four year old educator of Briar Hill Preschool. I hold a Bachelor of Early Childhood Studies and Graduate Certificate in Early Childhood.
I have taught both three year old and four year old children in kindergartens within the City of Whittlesea and Banyule Councils since 1998 and have had the pleasure of teaching the four year old children at Briar Hill Preschool since 2011.
I am passionate about play based learning and providing a warm and caring environment where children, together with their families, feel a strong sense of belonging to our community.
I have lived in the Eltham area since I attended kindergarten and love working and being part of this wonderful community with my own precious family.
Cyndi
Three Year Old Lead Educator and
Co-educator in the Four Year Old Program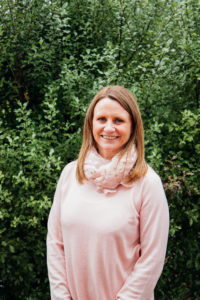 Hello, my name is Cyndi. I am the lead educator in our three year old program as well as the co-educator in out four year old program. I have worked in the Early Childhood Sector for the past 10 years and I hold a Diploma of Early Childhood Education and Care.
Being a part of children's lives and being involved in the process of their growth, learning and development constantly amazes me. Welcoming children and their families and establishing a sense of belonging; observing children learn and being in the moment; seeing children grow as they become confident and involved learners are some of the most rewarding aspects of my profession.
I believe children learn and respond best when Educators build relationships with them and their families in a warm, welcoming, caring, friendly, respectful, honest, safe and positive environment. I also understand the importance of families feeling valued and included in their child's education and learning journey.
In my own time I love spending time with my husband and three beautiful children.
Myra
Three Year Old and Four Year Old Co-educator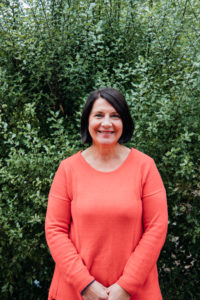 Hi, I'm Myra and have been part of Briar Hill Preschool since 1997. I have a Diploma in Children's Services and work as a co-educator in both the three year old and four year old programs.
I've been blessed with two beautiful children (now adults) a son and daughter, and believe they are the best thing that ever happened to me. My son has just proudly made me a grandmother and being a 'Nonna' is rapidly becoming the 2nd best thing in my life.
I love working, playing and just being around children, so Briar Hill has been a very happy place for me. The staff, families and children that I have had the privilege of working with over the years have definitely contributed to who I am today. A person who loves her work and life.
Committee
Briar Hill Preschool prides itself on being a parent-managed kindergarten. Fifteen parents hold voting positions on the Committee of Management, and many more help out with maintenance and social events. This enables parents to have direct input into the running of the kindergarten, which enables us to offer the very best kindergarten experience for our children.
Being a member of the Committee is extremely rewarding. It provides an opportunity to be a part of the kindergarten community, to get to know other parents and to have a say in what happens with regards to the first steps of your child's education. Parent participation helps teach your children about the importance of community and helps the kindergarten keep its fees low and quality of its educational program high.
The Committee meets once a month and parents from a variety of backgrounds are currently involved.