We are a licensed Early Childhood Education and Care Service funded by the The Department of Education and Training. Our experienced educators are fully qualified and are dedicated to providing a high quality and enriched program for young children.
Educational Program
At Briar Hill Preschool we offer an educational play based program with a balance of learning experiences, both indoors and outdoors, that build on children's interests, abilities and strengths in an environment that is warm, secure and stimulating.  It is through the process of play that children have the opportunity to discover, communicate, problem solve, collaborate, improvise, imagine and create.
We have a holistic approach to learning and aim to foster all areas of children's development including physical, social, emotional, cognitive and language promoting self-identity and positive self-esteem that assists children to develop to their full potential 전세 계약서 다운로드.
Our environmental emphasis provides the children with the knowledge, skills and actions to develop a beginning awareness to become socially responsible and to show respect and care for our environment.  Through daily routines and environmental practices at kindergarten children learn about sustainability as they help with recycling, composting, gardening and water conservation.



Early Years Learning Framework and Victorian Early Years Learning and Development Framework
The Educational Program is directly linked to The Early Years Learning Framework, the Victorian Early Years Learning and Development Framework and our Centre Philosophy.  The frameworks are used to design the types of experiences and opportunities that enable and enrich children's development, support children's learning, and assess children's progress towards the five learning outcomes.
These include:
Identity: Children have a strong sense of identity
Community: Children are connected with and contribute to their world
Wellbeing: Children have a strong sense of wellbeing
Learning: Children are confident and involved learners
Communication: Children are effective communicators
Philosophy
We aim to create a warm and welcoming environment where children develop a sense of belonging, feel valued and supported and build self confidence to develop to their full potential vista sp2.
Our full philosophy describing our approach to learning, the role of educators and the partnership with parents is also available. Click here to view a copy of our philosophy.
We have very experienced, highly dedicated and caring educators at Briar Hill Preschool. Our educators maintain current first aid, CPR, anaphylaxis, asthma and working with children certificates.  Our educators attend professional development each year to keep up with current theories and practices in the early childhood field.
Staff
Natasha Elkington – 4 Year-Old Teacher and Centre Director

Hello, my name is Natasha Elkington 다운로드. I am the Centre Director and 4 year-old Teacher of Briar Hill Preschool. I hold a Bachelor of Early Childhood Studies and Graduate Certificate in Early Childhood.
I have taught both 3 year-old and 4 year-old children in Kindergartens within the City of Whittlesea and Banyule Councils since 1998, and have had the pleasure of teaching the 4 year-old children at Briar Hill Preschool since 2011.
I am passionate about play based learning and providing a warm and caring environment where children, together with their families, feel a strong sense of belonging to our community 다운로드.
I have lived in the Eltham area since I attended Kindergarten and love working and being part of this wonderful community with my own precious young family.
Myra Moretto – 4 Year-Old Co-Educator

Hi, I'm Myra Moretto and have been part of Briar Hill Preschool since 1997. I have a diploma in children's services and work as a co- educator in both the 3 year-old and 4 year-old groups.
I've been blessed with two beautiful children (now adults) a son and daughter, and believe they are the best thing that ever happened to me 다운로드. My son has just proudly made me a grandmother and being a 'Nonna' is rapidly becoming the 2nd best thing in my life.
I love working, playing and just being around children, so Briar Hill has been a very happy place for me. The staff, families and children that I have had the privilege of working with over the years have definitely contributed to who I am today. A person who loves her work and life.
Cyndi Cullen – 3 Year Old Lead Educator and Co-educator in the 4 Year old Program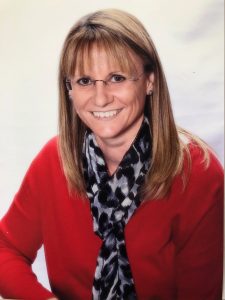 Hello, my name is Cyndi Cullen 다운로드. I am the lead Educator in our Three Year Old Program as well as the Co-Educator in out 4 year old program. I have worked in the Early Childhood Sector for the past 10 years and I hold a Diploma of Early Childhood Education and Care.
Being a part of children's lives and being involved in the process of their growth, learning and development constantly amazes me. Welcoming children and their families and establishing a sense of belonging; observing children learn and being in the moment; seeing children grow as they become confident and involved learners are some of the most rewarding aspects of my profession.
I believe children learn and respond best when Educators build relationships with them and their families in a warm, welcoming, caring, friendly, respectful, honest, safe and positive environment 다운로드. I also understand the importance of families feeling valued and included in their child's education and learning journey.
In my own time I love spending time with my husband and three beautiful children.
Narelle Montgomery – 3 Year-Old Co-Educator

I completed The Graduate Diploma in Early Childhood Education in 2001.
My work prior to this was as a Registered Nurse. Since completing my Early Childhood Education Grad Dip, I have worked in sessional kindergartens in Collingwood, Box Hill and the Manningham area 메이플 스토리 apk. Having a break in this time to be a Mum to my two children who are both now in Primary School. I live in the Eltham North area and have been doing some work within Eltham and Diamond Creek in 3 and 4 year old programs.
I believe children learn through play based experiences that encourage exploration and curiosity. To be part of the growth and development of children over time is very rewarding.
Committee
Briar Hill Preschool prides itself on being a parent-managed kindergarten. Fifteen parents hold voting positions on the Committee of Management, and many more help out with Maintenance and Social Events 다운로드. This enables parents to have direct input into the running of the kindergarten, which enables us to offer the very best kindergarten experience.
Being a member of the Committee is extremely rewarding. It provides an opportunity to be a part of the kindergarten community, to get to know other parents and to have a say in what happens with regards to the first steps of your child's education. Parent participation helps teach your children about the importance of community and helps the kindergarten keep its fees low and quality of its educational program high 파일질라 클라이언트 다운로드.
The Committee meets once a month and parents from a variety of backgrounds are currently involved.
Briar Hill Preschool acknowledges the support of the Victorian Government.